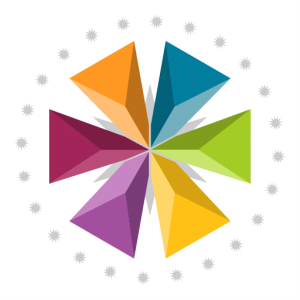 Welcome to the Challenge and Prize Toolkit!
Information and resources to guide federal employees working on challenges and prizes
This site is a resource for federal government employees who are interested in learning more about incentive prizes and challenges. Whether you're new to prizes and challenges or a veteran challenge manager, you'll find the information here to be valuable. This toolkit is intended to be a knowledge repository that includes case studies of successful challenges, best practices for running challenges of all kinds and even ways to contact experts in different phases of the challenge process.
The Challenge and Prize Toolkit was developed by an interagency team using insights drawn from challenge experts across the federal government. The toolkit provides information on challenge phases, types, and case studies, any of which you can use as a starting point for learning about challenges. You will also find useful resources such as development tools, templates and examples. These sections are outlined below:
Challenge Phases
Phase 1: Prepare
In this phase you'll begin to think through the problem you're trying to solve, estimate the necessary resources and consider partnerships within and outside government. This will help identify goals and desired outcomes and determine if a challenge is the appropriate tool for achieving results.
Phase 2: Develop
In this phase you'll determine the challenge structure and implementation timeline. During this critical step, you'll work with internal groups to establish eligibility and submission requirements, terms and conditions, and judging criteria. You'll connect with your communications team to outline your announcement and ongoing outreach strategy to engage potential solvers.
Phase 3: Conduct
In this phase you'll put your plans into action. You'll roll out your communications plan, accept submissions and interact with solvers to generate interest and enthusiasm throughout. After your submission deadline, you'll begin to evaluate entries, select winners and verify their eligibility. Successful execution of this phase is critical to maintain credibility of the challenge and your agency.
Phase 4: Award
In this phase you'll determine the appropriate channels for announcing your winners. You'll work with internal teams to expedite payment and document your processes. You'll also explore important non-monetary incentives for all participants. These include detailed feedback, recognition and information about follow-on funding opportunities.
Phase 5: Transition
In this phase you'll analyze and document the results, outcomes and impact of your challenge. You'll explore ways to stay engaged with solvers. You'll also consider what to do next with high-potential solutions, whether it's moving them into an "accelerator" or exploring other avenues to transition solutions from "prizes to procurement."
Challenge Types

Analytics
Analytics, visualization and algorithm challenges focus on finding better ways to interpret or communicate data.

Design
Creative design and multimedia challenges can help agencies capture, communicate and project a concept or aesthetic that would be difficult to achieve with a grant or contract.

Entrepreneurship
Entrepreneurship or business plan challenges are competitions used by government, universities and private sector organizations to help train and equip entrepreneurs, as well as launch their ventures.

Ideas
An ideation challenge supports new ways of understanding and framing problems, new processes to solve problems, and innovative implementations as solutions to problems.

Scientific
Scientific challenges seek to promote the understanding of a problem, solution or outcome using empirical or measurable evidence-based practices.

Software
In a software and app development challenge, an organization asks solvers to create a software application to solve an existing problem or draw attention to potential uses of available datasets.

Technology
Technology demonstration and hardware challenges seek prototypes or fully developed solutions to catalyze and demonstrate breakthrough technical innovations.